Join Us!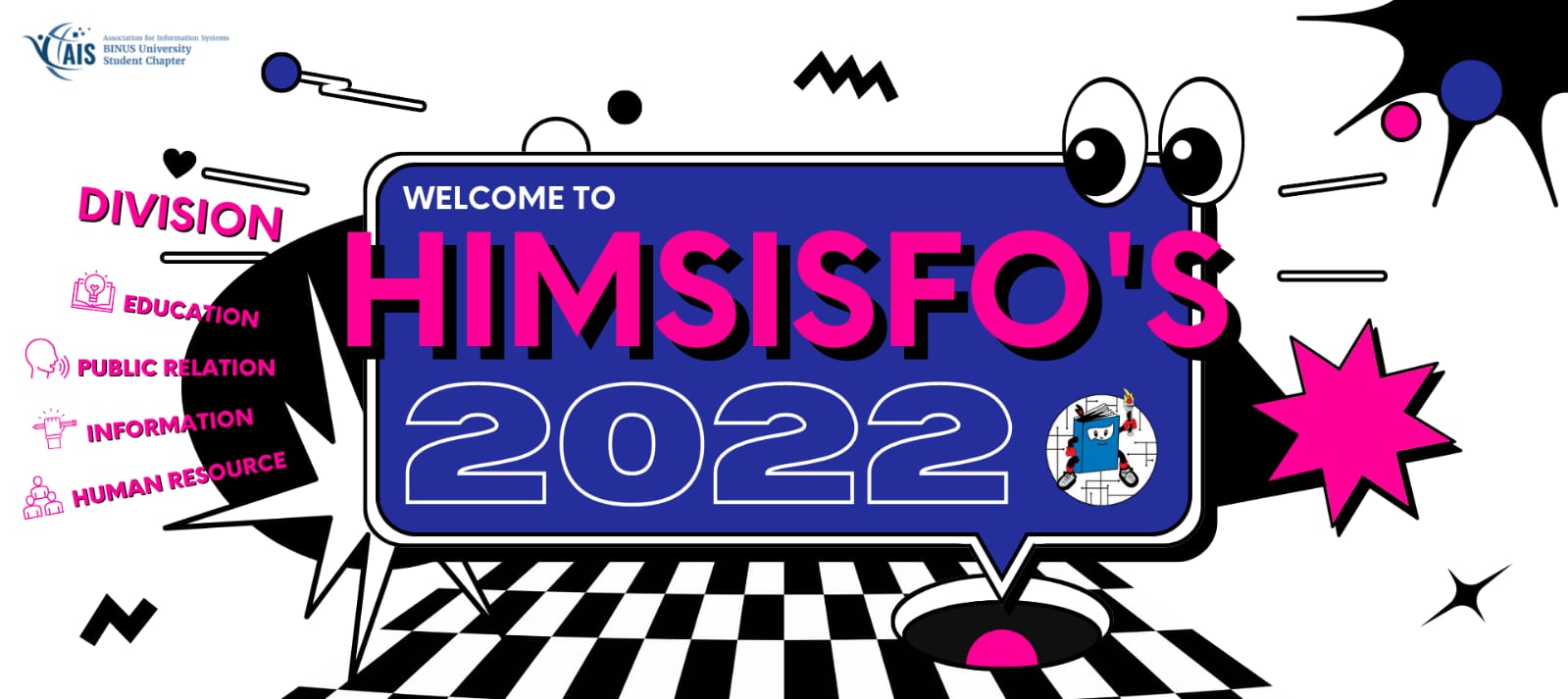 HIMSISFO is a student organization that accommodates approximately 4000 students from the Information Systems Department of BINUS University, which has implemented its programs for the improvement of knowledge and creativity. HIMSISFO continually develops and innovates itself in the support of BINUS University's School of Information System vision and mission. Discover your true potential with us on our commissions:
1. Commission 1 (Education)
Responsible for the quality of education and member achievements, as well as developments in the Information Systems department, especially at BINUS University.
Programs:
– Company Visit
– Immersion
– Digital Indonesia (Dig In)
– Tutorial Marathon
2. Commission 2 (Public Relation)
Responsible for HIMSISFO relationships with external parties such as sponsors, student organizations, and organizations both within BINUS University and outside BINUS University
Programs:
– Pengabdian Kepada Masyarakat (PKM)
– Welcoming Party + Expo
3. Commission 3 (Information)
Commission whose responsible to collect data digitally and publish that information digitally as well. Commission 3 is tasked with publishing the developments and progress of HIMSISFO through social media as well as the website and forum.
Programs:
– Social Media Optimization
– Photoshoot
– Internal Training
– Yearbook
4. Commission 4 (Human Resource Development)
Responsible for organizing activities to improve the internal quality of HIMSISFO, as well as preparing activities for activists and administrators to advance HIMSISFO.
Programs:
– HIMSISFO's Birthday Party
– Gathering Rekreasi dan Rapat Kerja (GERAK)
– Latihan Dasar Kepemimpinan Calon Pengurus (LDKCP)
– Latihan Dasar Kepemimpinan dan Kedisiplinan Aktivis (LDKKA)
– Seleksi Calon Aktivis (SELCAVIS)
Link Registration:
https://forms.gle/QVG5YWEcsbSBU7Cb9
Free Registration 
Contact Us:
Martin
Line: martin1932
WA: 08161937419
Aisyah
Line: syahhzarya
WA: 081381661055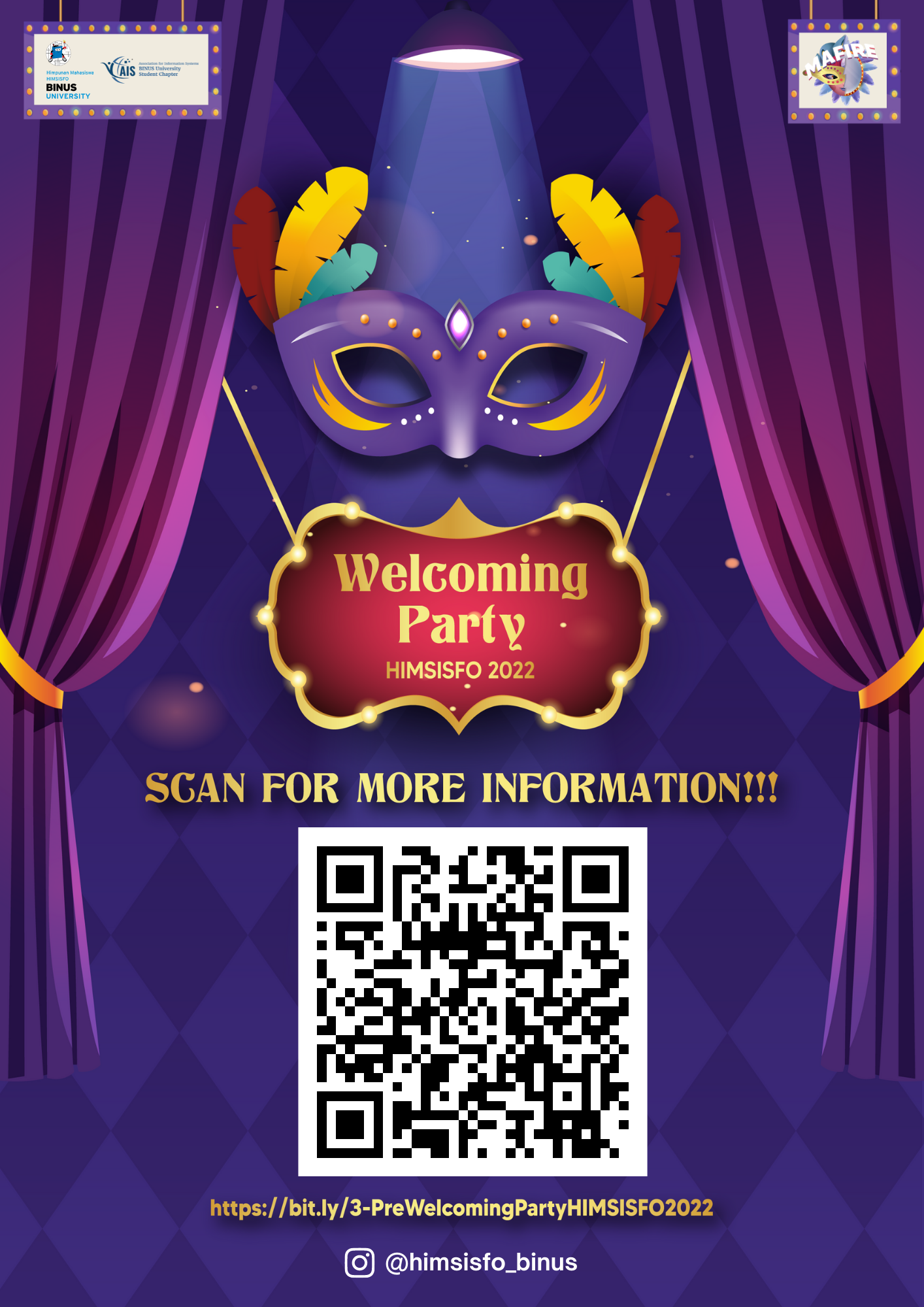 🎊 HIMPUNAN MAHASISWA SISTEM INFORMASI PROUDLY PRESENT 🎊
Halo teman-teman Binusian 2026! 👋🏼
Apa itu Welcoming Party? 🤔
Welcoming Party adalah acara penyambutan untuk teman-teman Sistem Informasi 2026 dari semua regional, yaitu Kemanggisan, Alam Sutera, Bekasi, Senayan, dan Semarang.
Acara Welcoming Party kali ini berjudul 🦸MAFIRE (Main Figure)🎭 dengan tema "SHOW YOURSELF"🤩 dan memiliki konsep Sparks (Sparkly Mirror Mask)
#MAFIRE
#SPARKLYMIRRORMASK
#WELCOMINGPARTYHIMSISFO2022
#GIVETHEBESTFORHIMSISFO