COMPUTERUN 2020 : INSIGHT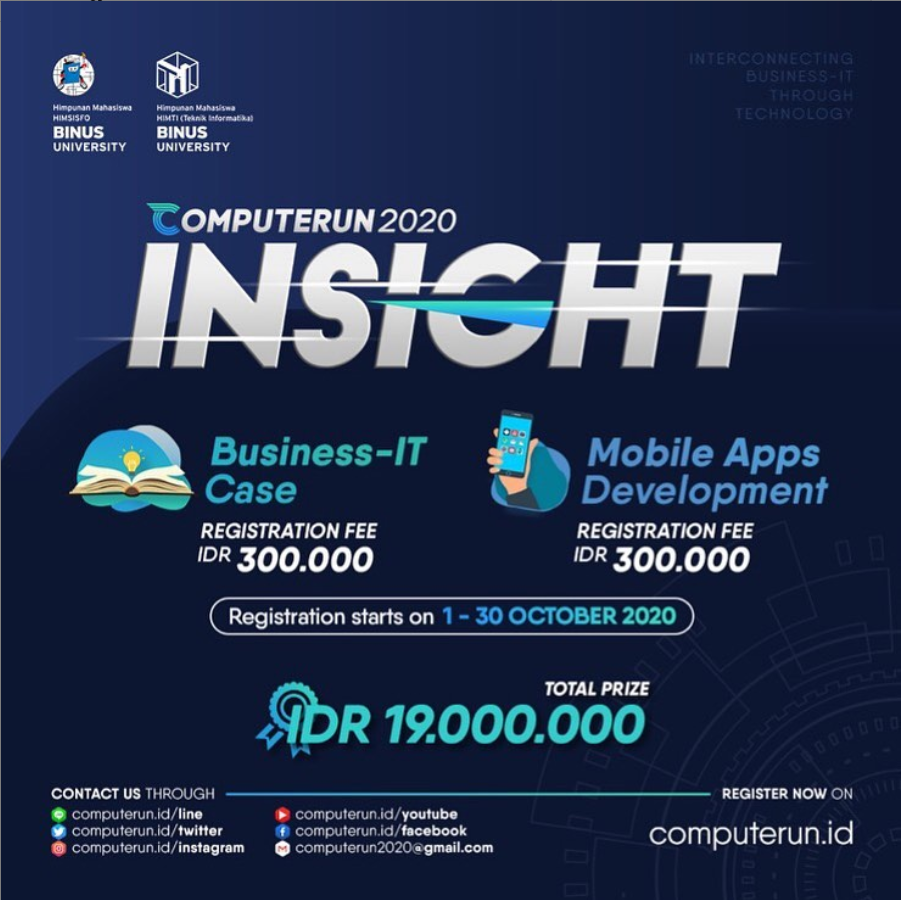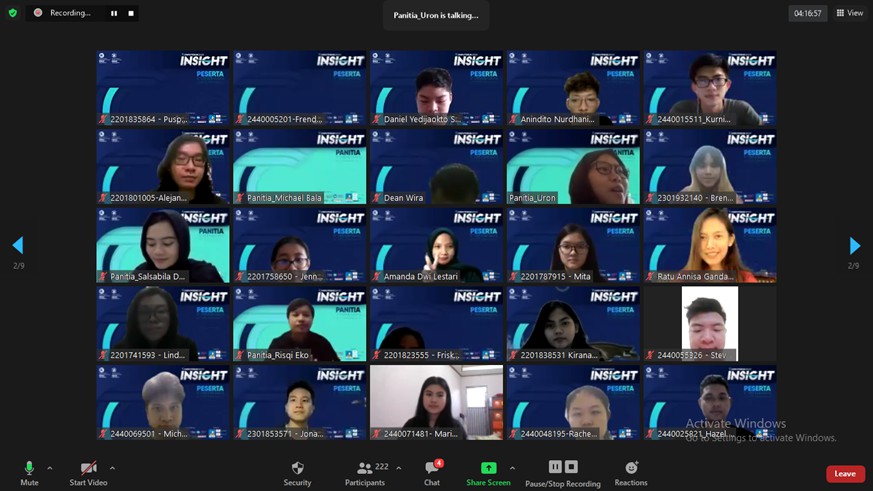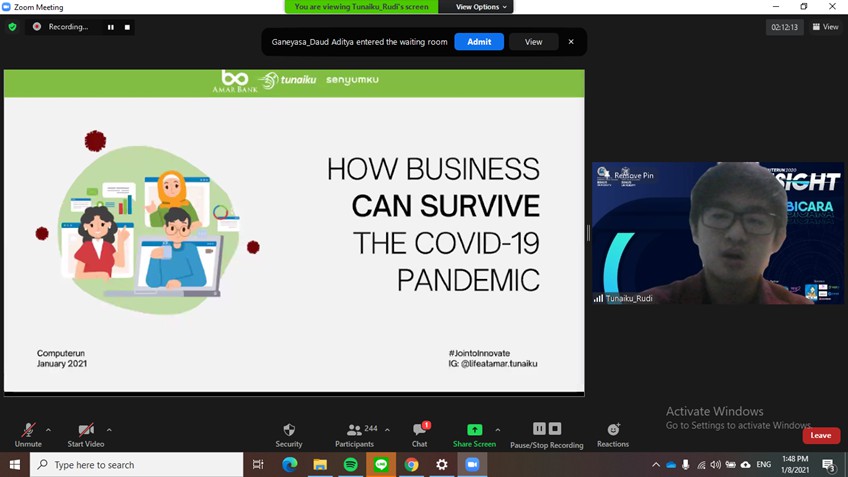 HIMSISFO telah berkolaborasi dengan HIMTI untuk membuat acara bernama COMPUTERUN. Melalui acara ini, HIMSISFO dan HIMTI berperan sebagai wadah untuk menampung seluruh kreativitas mahasiswa Indonesia khususnya jurusan Sistem Informasi dan Teknik Informatika dengan mengadakan kompetisi Business-IT Case Competition dan Mobile Applications Development yang dapat diikuti oleh seluruh mahasiswa/i aktif yang ada di Indonesia.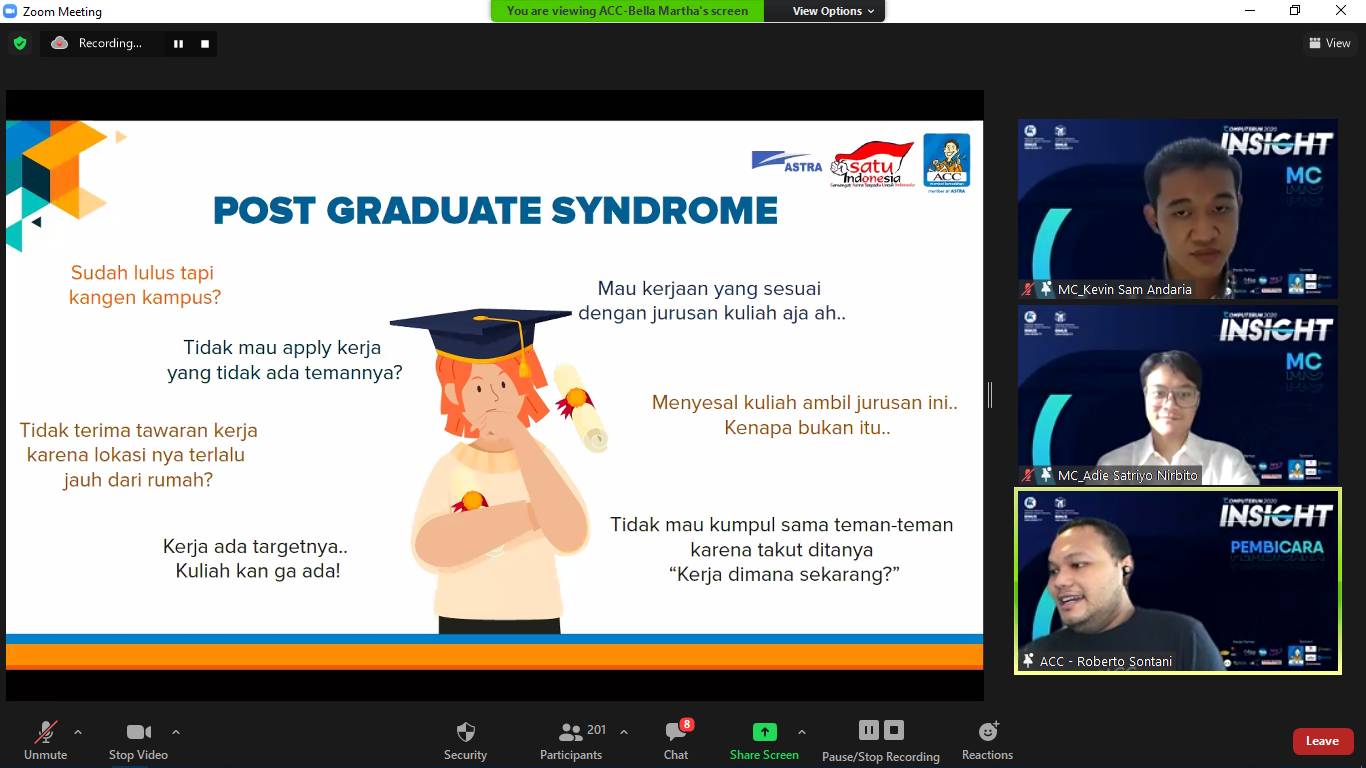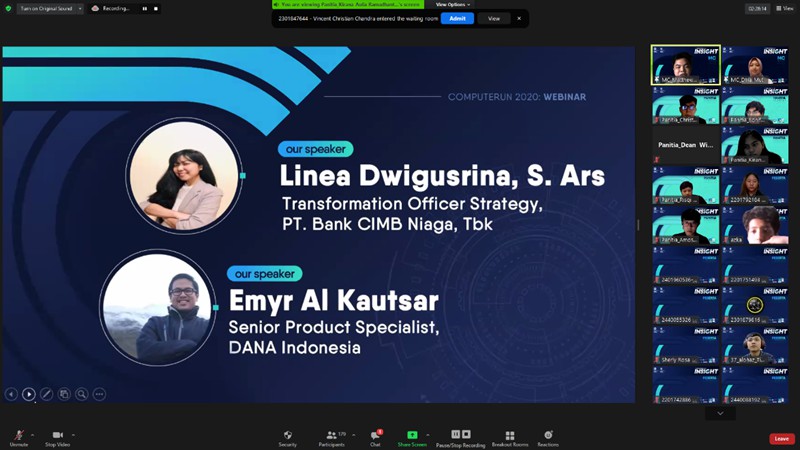 Kami telah mengadakan acara COMPUTERUN ini pada tanggal 1 Oktober 2020 – 10 Januari 2021 yang dilakukan secara Online. Acara ini bertema INSIGHT atau Interconnecting Business IT Through Technology. Salah satu acara yang kami selenggarakan adalah webinar yang bertujuan untuk memperluas pengetahuan peserta. Webinar tersebut diselenggarakan selama 3 hari dimana hari pertama membahas tentang "How Business can Survive the COVID19 Pandemic?". Kemudian, dilanjutkan dengan "Preparing to be a Professional Workforce in Industry 4.0" dan topik terakhir yaitu "How Mobile Apps can Meet and Even Exceed Users Expectation". Acara ini dihadiri oleh perwakilan masing-masing jurusan, binusian hingga non-binusian dan berhasil mengumpulkan sekitar 200 peserta di masing-masing webinar tersebut.