SDG 14: Coral Reefs in Indonesia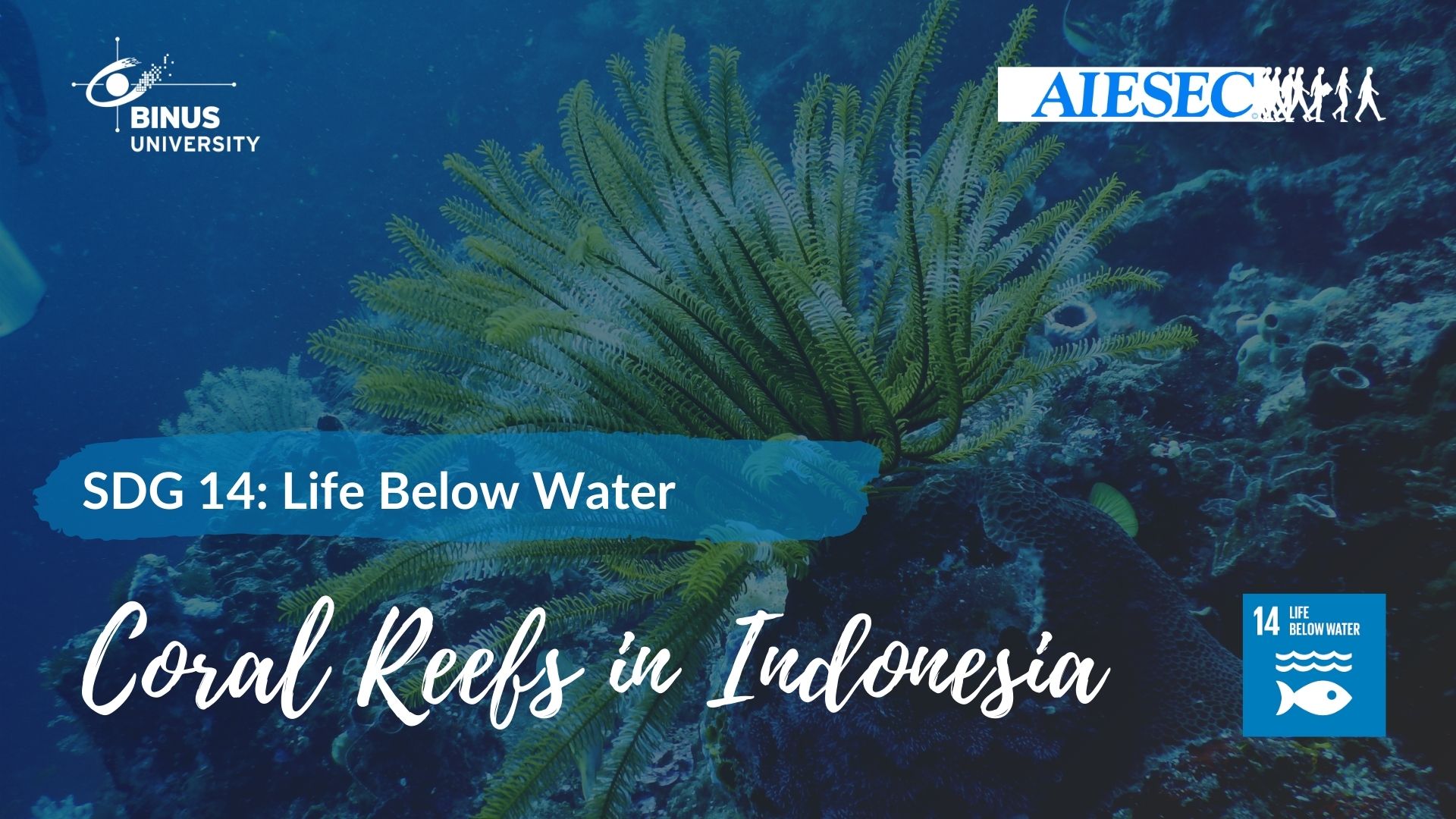 SDG 14: Life Below Water
The Coral Triangle, also known as the Amazon of the Seas, is a large, roughly triangular-shaped marine area with immense biodiversity that spans approximately 6 million square kilometers in the western Pacific Ocean. Its coral reefs cover an area of about 73,000 square km (28,200 square miles), roughly one-third of the world's total, and around 600 reef-building coral species, 15 of which are native to the area, and more than 2,200 coral reef fish species (roughly a third of the world's total) live in the Coral Triangle.
The Coral Triangle is also home to many millions of people who depend on the region's wealth for food and livelihood. Other than Malaysia, the Philippines, East Timor (Timor-Leste), Papua New Guinea, and the Solomon Islands, Indonesia also has its share of underwater life within the Coral Triangle, having 5.1 million hectares of coral reef in its territory.
But did you know?
Less recently in 2017, about 1,600 square meters of the reef at a dive site in Waigeo Island, Raja Ampat, West Papua, was hit by a Bahamian-flagged cruise ship named the Caledonian Sky. The vessel was carrying 102 passengers and 79 crew on a 16-night journey from Papua New Guinea to the Philippines. Ricardo Tapilatu, Head of the Research Center for Marine Resources at the University of Papua said that the evaluation team would recommend the company to pay compensations and that if the shipowner does not agree, the government will usually take it to court. However, there are no reports of this taking place.
As of 2018, one-third of Indonesia's 5.1 million hectares of coral reef is at risk, according to the Indonesian Institute of Sciences (LIPI). Other factors of coral reef destruction include destructive fishing practices, increased carbon dioxide emissions, and nutrient and sediment loading have also contributed to reef destruction.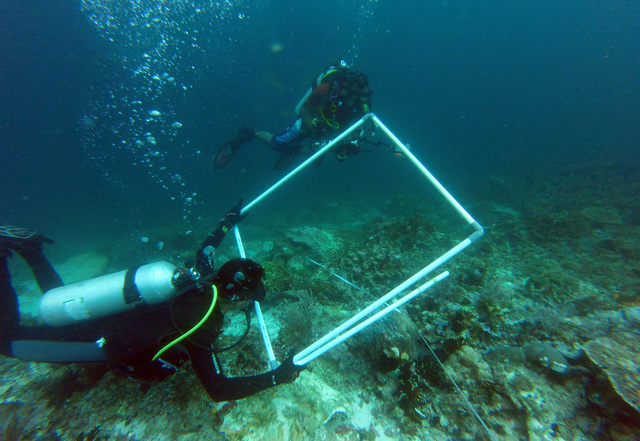 The research team recording coral damage caused by the Bahamian Caledonian Sky ship in the waters of Raja Ampat, West Papua. Source: Local Government of Raja Ampat Regency.
Government response
Indonesia has initiated several conservation programs over the years. Indonesia was successful in designating 191,400 square kilometers of its waters as marine protected areas in April 2019. The government has also strengthened maritime law enforcement control by enlisting the assistance of local volunteers to keep an eye out for illegal fishing. Room for improvement, however, continues to exist. According to a study published in the Annual Review of Marine Science, while marine protected areas help manage local stress factors caused by human activity, coral reefs will begin to collapse at an alarming rate as a result of global warming.
What can we do?
By raising awareness and increasing our understanding of how human activity impacts the coral reefs and building on existing conservation initiatives, we can address these environmental threats.
Sources
Ginkel, M. v. (2020, November 02). Indonesia's Disappearing Coral Reefs. Retrieved April 09, 2021, from Stable Seas: https://www.stableseas.org/indonesia-disappearing-coral-reefs
Ichi, M. (2019, April 10). Indonesia creates three marine protected areas within Coral Triangle. Retrieved April 9, 2021, from Mongabay: https://news.mongabay.com/2019/04/indonesia-creates-three-marine-protected-areas-within-coral-triangle/
Rafferty, J. P. (2019, December 30). Coral Triangle. Retrieved April 9, 2021, from Encyclopedia Britannica: https://www.britannica.com/place/Coral-Triangle
Valenta, E. (2017, March 12). Kapal Pesiar Inggris Rusak Terumbu Karang Raja Ampat. Retrieved April 9, 2021, from CNN Indonesia: https://www.cnnindonesia.com/gaya-hidup/20170312191642-269-199544/kapal-pesiar-inggris-rusak-terumbu-karang-raja-ampat