Global Issue Discussion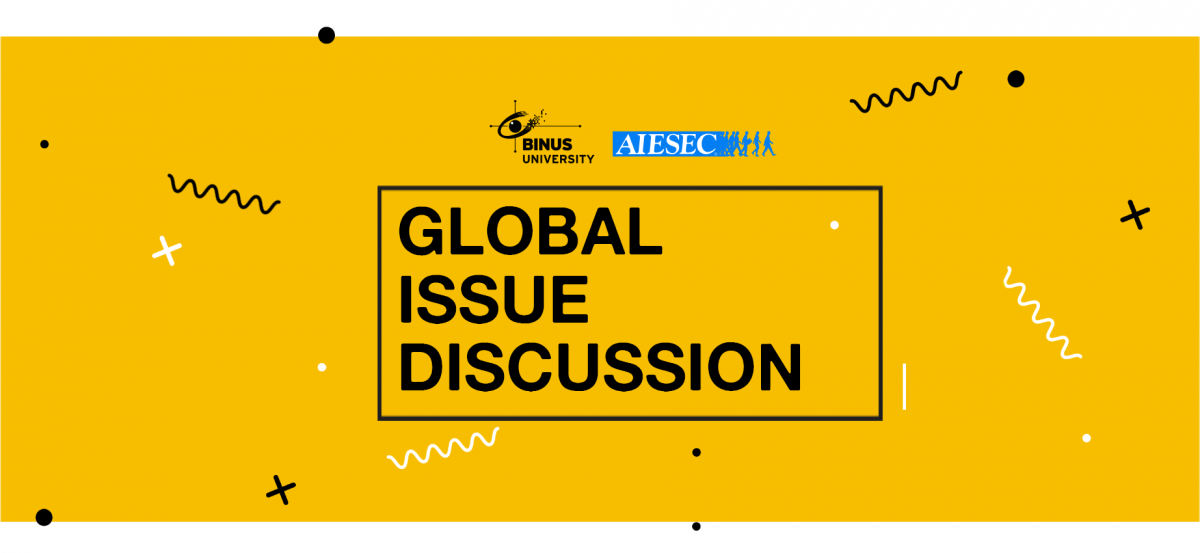 WHAT
A forum that discusses global issues to attract students who are interested in participating in Global Volunteer with the resource person is an exchange participant (EP) returnee.
WHEN
October 2019
WHERE
On campus in collaboration with AIESEC Binus.
Plans:  Tarumanegara University or Atmajaya Jakarta
WHO
PIC:  Maudy Raihan
Target:  Those Campus Students
WHY
To invite students to be directly involved in resolving global issues that exist in the world today, starting from providing opinions and solutions which are then expected to continue by conducting global volunteering.
HOW
The activity took place like the Forum Conference in general, discussing global issues that have been resolved by the Exchange Participant Returnee and inviting general students to participate in providing opinions and solutions to existing problems.