[What is Leadership to you?] – Alya's Perspective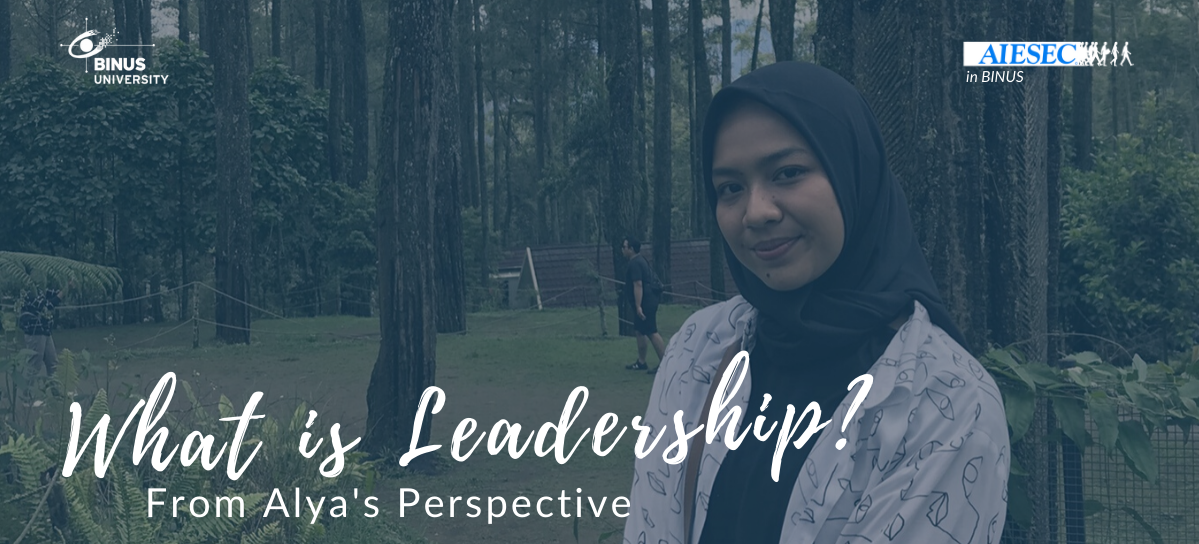 What is leadership to you?
Leadership is about the ability to create impact and influence our team to engage them towards achieving our goals. It is also about how we can empower others. One of the things you can do to empower others is by giving them motivation! But only a motivation is not enough, as a leader we also need to be connected to our team. We can be connected by having good communication with our team.
As a leader, we have to create a positive environment. There are several things to do like having clear communication, listening to everyone's ideas, recognizing your team after their hard work, showing them that you trust them, and don't forget to have some fun! Once you create the positive work environment, maintaining it will become a lot easier!
For me, being a leader is not always easy. You will face many challenges that maybe you haven't faced before. But also being a leader, you will have the opportunity to learn & grow everyday!
And AIESEC is the best place for me to activate my leadership!
AIESEC has taught me a lot and given me the opportunity to learn & grow day by day.
Nurul Alyannisa
Local Committee Vice President of External Relations
AIESEC in BINUS 20/21