COMPANY VISIT: LEARN AND TAKE THE OPPORTUNITY WITH OCBC NISP
Company Visit: Learn and Take the Opportunity with OCBC NISP
As an organization that pursues professionality, BNEC held an annual event which is a company visit to help Binusians learn and understand the working environment better. Despite being held in an online virtual situation, this year's company visit doesn't stop the joy as well as fulfilling its objective to let Binusian experience and heard the sharing from extraordinary people from companies around Indonesia. This time, BNEC Alam Sutera takes a visit virtually to OCBC NISP on October 6th, 2022.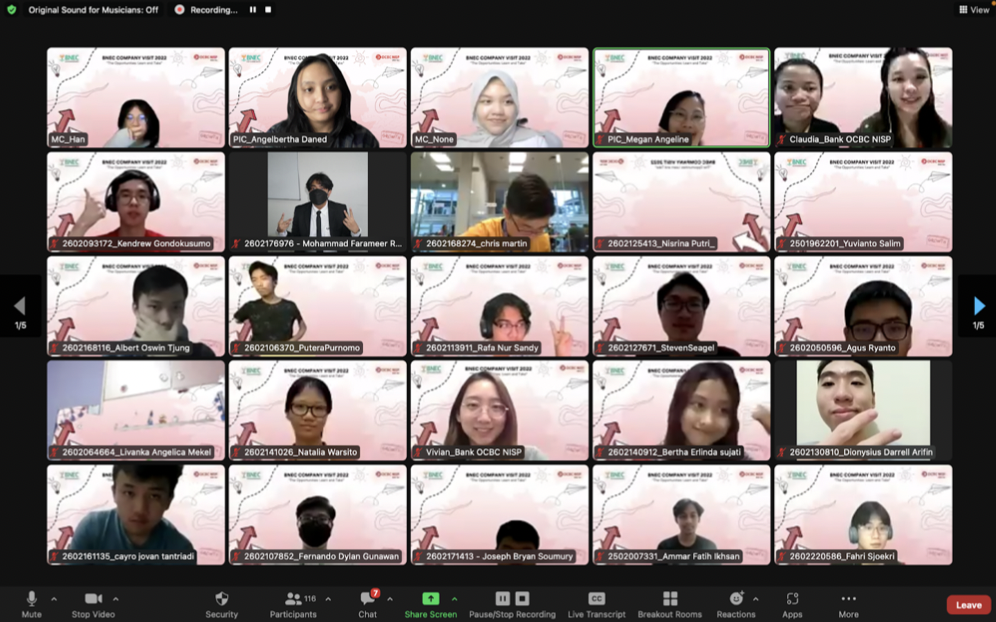 With OCBC NISP, we are accompanied by Claudia Calista as the HR Branding and Programme Specialist where we got to elaborate further about OCBC NISP itself as a company, Vivian Tanoto as the Graduate Talent, and Safira Tafani Cholisi who is the Digital Product Management Intern who shares from their own experience working in OCBC NISP in the CRAYON Program. Their sharing has helped all 106 participants to get more insight into OCBC NISP as a banking/financing company in Indonesia. The session was followed by Q&A Session and games to engage more with the participants. 
Surely the next company visit will bring more fun and hopefully can be held in an offline situation so that all participants can physically experience another well-known company. Ready to get an extraordinary experience on a BNEC company visit? Don't forget to register yourself up anytime soon!