Taliban's Peace Statement After Taking Over Afghanistan: False Hope?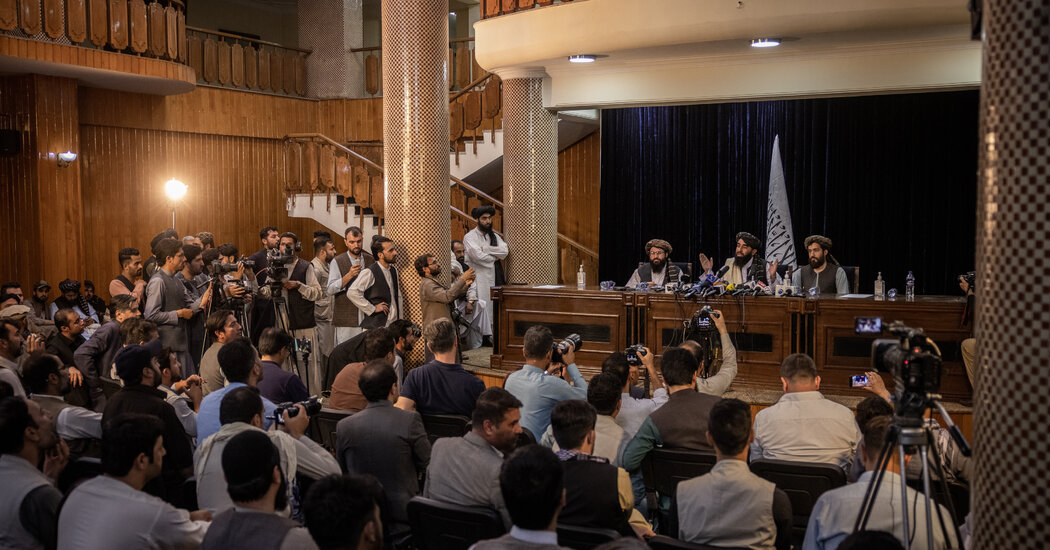 Sumber: The New York Times
On August 2021, the Taliban had succeeded in occupying the Afghan government for the second time. Previously, in 1996 the Taliban had also occupied the Afghan government and in 1998 almost all of Afghanistan was under the control of the Taliban. The Taliban also issued a statement that they want to turn Afghanistan so that it is no longer a battlefield. Not only that, in an attempt to gain people's trust and provide a sense of security, the Taliban has even said it will no longer enforce the same regulations as in the past.
This time the Taliban announced a new form of government that would be run, known as  interim government. This regime will later be called the Islamic State of Afghanistan. The Taliban is also trying to establish diplomatic relations with many countries and trying to convince these countries not to close their embassies in Afghanistan (Maizland, 2021).
However, are all the statements of the Taliban really to be trusted?
Not long after that statement came from the Taliban leader, some violence and killings ensued. Only a month since the Taliban took over the Afghan government, brutal killings have occurred again in several areas in Afghanistan. One of them was in Daykundi province, where there were 13 murder victims, all of whom were ethnic Hazara. The reason for the killing was because several of the victims tried to escape and one of them was shot when the Taliban begin shooting people on the street.
However, the Taliban leader in Daykundi did not admit that his group had carried out the killing. Since the beginning of Afghanistan being taken over by the Taliban, people have been trying to escape, trying to get out of their country. Now the Taliban are asking people who have fled to return home and turn themselves in.
Referensi:
International, Amnesty;. (2021, October 5). Afghanistan: 13 Hazara killed by Taliban fighters in Daykundi province – new investigation. Retrieved from Amnesty International: https://www.amnesty.org/en/latest/press-release/2021/10/afghanistan-13-hazara-killed-by-taliban-fighters-in-daykundi-province-new-investigation/
Maizland, L. (2021, September 15). The Taliban in Afghanistan. Retrieved from Council on Foreign Relations : https://www.cfr.org/backgrounder/taliban-afghanistan
Mashal, M., & Pérez-Peña, R. (2021, August 30). Taliban Promise Peace, but Doubt and Fear Persist. Retrieved from The New York Times: https://www.nytimes.com/2021/08/17/world/asia/taliban-leaders-kabul.html
Author: Prita Aviana Megantari
Editor: Uttari Kandha Ariwangsa | IRB News