Gather with New BIC Member 2021 #August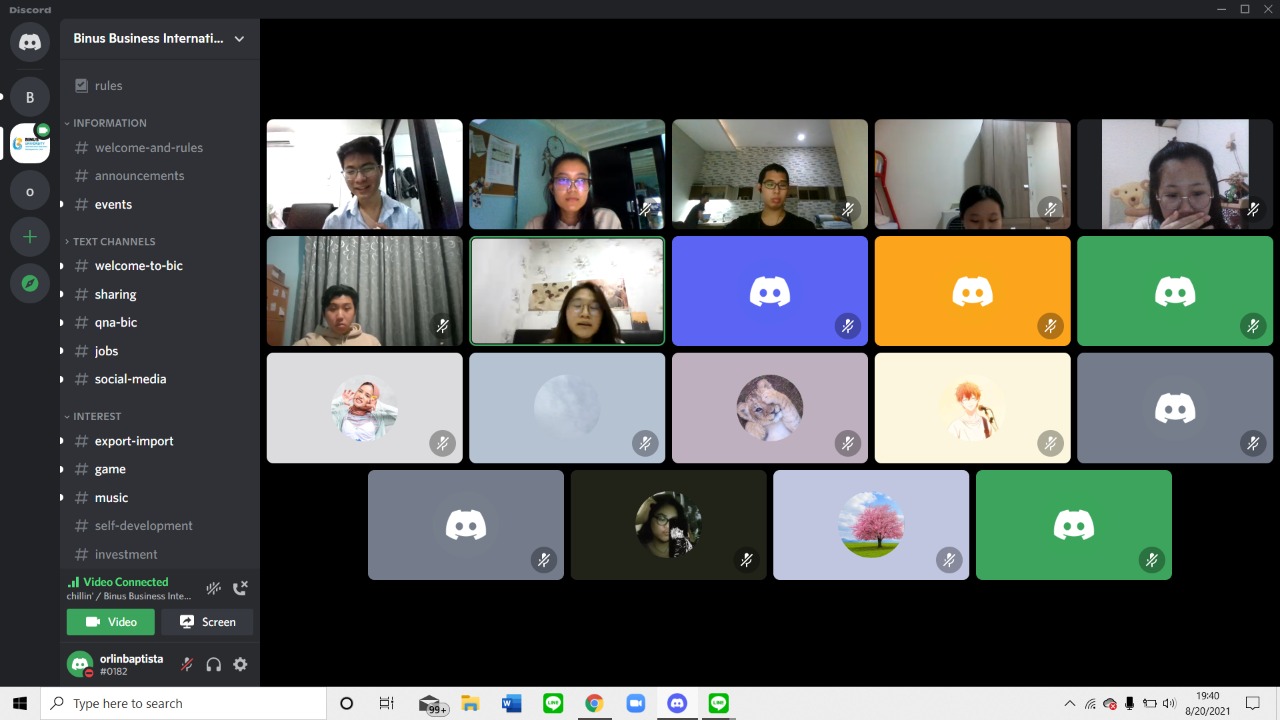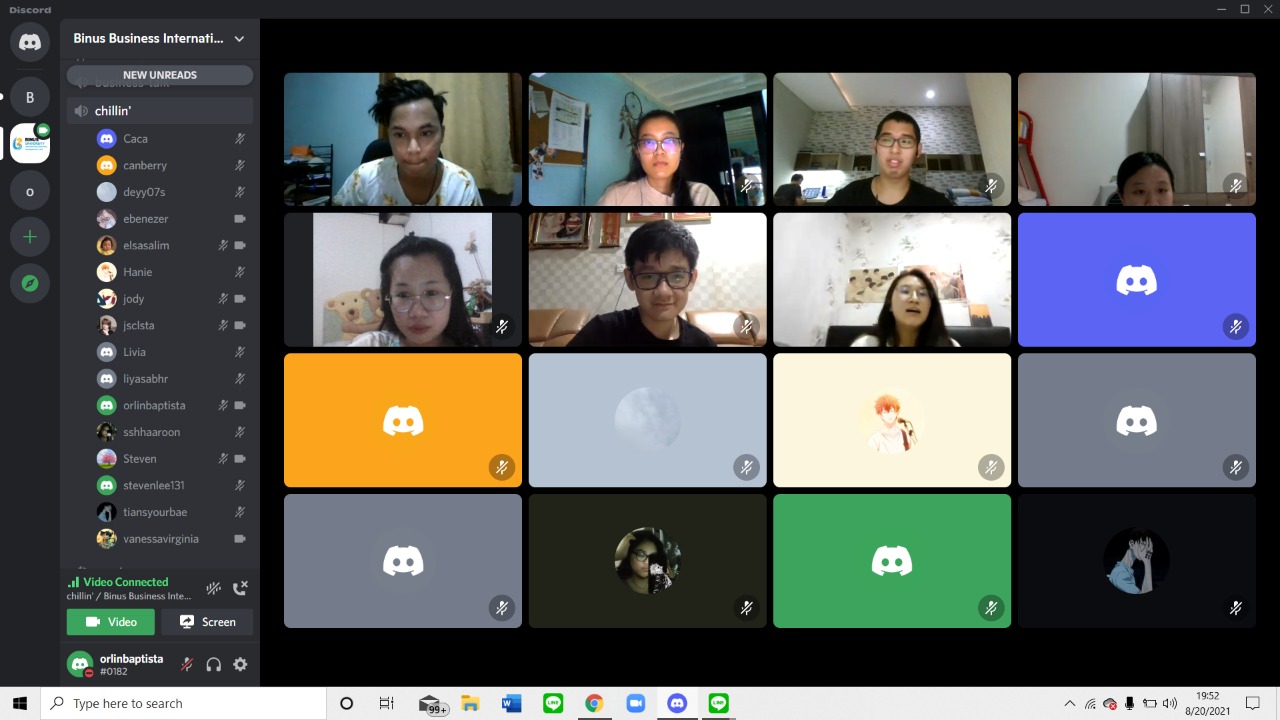 Kegiatan Gathering merupakan salah satu program kerja yang penting bagi BIC untuk menghubungkan tali silaturahmi, dan juga untuk membentuk program-program kerja kedepannya. Kegiatan dilaksanakan dua minggu sekali setiap hari Jumat pukul 19.00 WIB secara online melalui platform Discord.
Maka dari itu, tanggal 20 Agustus 2021, BIC mengadakan kegiatan gathering dengan mengajak para new BIC member bersama dengan aktivis BIC lainnya untuk dapat join dalam kegiatan Gathering tersebut. Kegiatan dipandu oleh Koordinator of HRD yang dimulai dengan perkenalan diri satu per satu antara new member maupun aktivis BIC. Perkenalan diri dilakukan dengan menyebutkan nama, angakatan BINUSIAN, jurusan, asal sekolah (SMA/SMK), hobi, alasan bergabung dengan BIC, serta ekspektasi apa yang diharapkan para new member dari BIC. Lalu, kegiatan dilanjutkan dengan obrolan santai dan sharing antar sesama anggota.
Dengan diadakannya kegiatan ini, diharapkan seluruh anggota baru dan aktivis dapat saling kenal satu sama lain, semakin akrab dan tentunya semakin solid.