The Sounds Project Volume 3!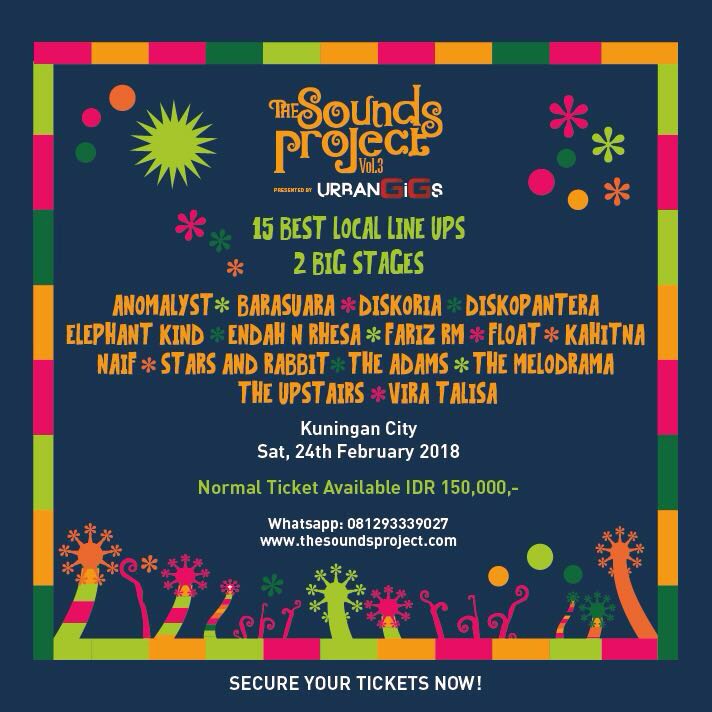 The Sounds Project Vol.3 kembali di gelar oleh teman – teman dari Universitas Gunadarma. Setelah sukses menyelenggarakan event musik yang mendatangkan ribuan pecinta musik indie di tahun 2015 dan 2016 lalu, festival yang berangkat dari lingkungan kampus ini kembali hadir di tahun ini.
Acara yang di selenggarakan pada 24 Februari kemarin ini mengusung tema "Different Music Equates Us"  yang berarti The Sounds Project Vol 3 ingin mempertemukan para pendengar musik dengan genre yang berbeda- beda di tempat yang sama yaitu menikmati musik bersama.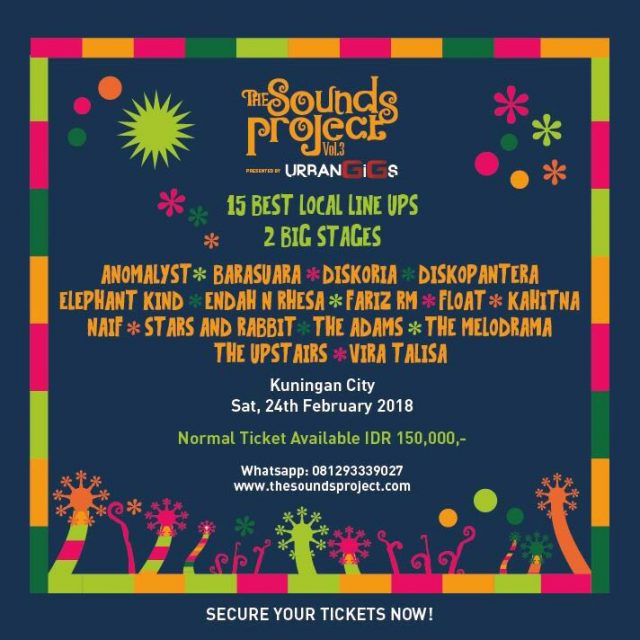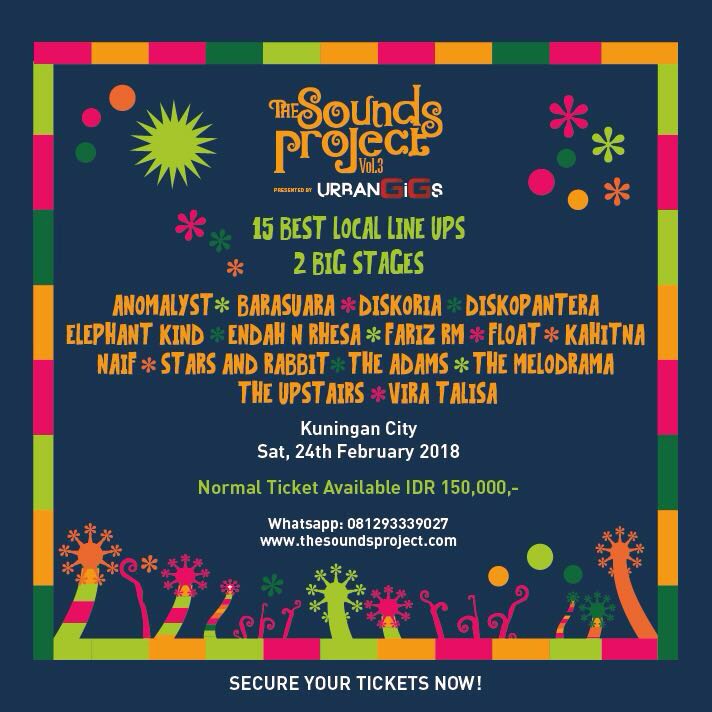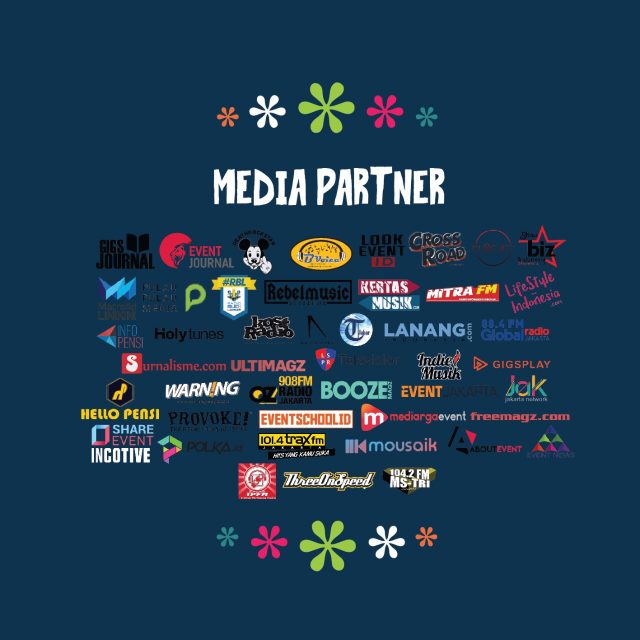 Tema musik yang diusung pada tahun ini lebih mengarah kejalur pop, 16 musisi Indonesia dibagi kedalam dua panggung yang berada di area parkir P6 dan ballroom P7 Kuningan City. Ke 16 musisi Indonesia yang tampil di The Sounds Project Vol.3 yaitu adalah Barasuara, Efek Rumah kaca, Stars and Rabbit, Float, Naif, Kahitna, The Adams, Elephant Kind, Diskopantera, The Upstairs, Endah N Resa, Vira Talisa, Anomalyst, The Melodrama, serta duet antar generasi Faris RM dan Diskoria.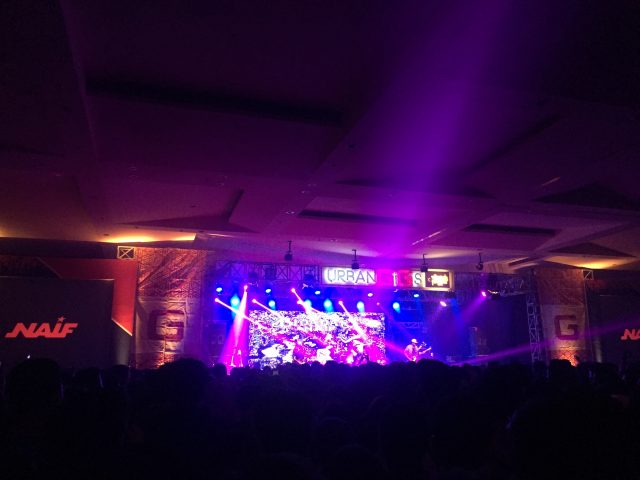 Selain acara musik, The Sounds Project juga menggelar movie area yang terletak di area ballroom P7 Kuningan city. Ada 12 Film pendek Indie yang terpilih dan merupakan karya mahasiswa – mahasiswi Indonesia dari berbagai kampus. Ke – 12 film tersebut antara lain, Anak Lanang, Haryo, Fantastic Nite, Rimba Kini, Wong Tjilik, Sound Of Wishes, Mata Elang, Emak, The Hotel's Water, Bibi Siti Switi, Rajawali, serta Kosan Magnet.
Seru banget ya Blisteners, jangan sampe lo kelewatan The Sounds Project berikutnya ya!
Don't forget to follow our social media for more information!
Instagram             :  @bvoice_radio
Twitter                :  @bvoiceradio
Facebook             :  Bvoice Radio
Line@                  : @bvoiceradio
iOs&App Store      :  Bvoice Radio
(Writer: Asrianty Azzahra / Bvoice Radio)
(Editor: Ellys Khairiyyah / Bvoice Radio)