Rendang: The Most Delicious Food in the World
There are approximately 2 trillion different types of food in the world. So, it is not easy to be nominated as the best dish. According to a survey conducted by Cable News Network in 2011 and 2017, the majority of the readers voted rendang as the most delicious food in the world. Therefore, what really makes rendang, a Minangkabau traditional food from West Sumatra, stand out from any other food in the whole world? First, let me briefly introduce the origin of rendang.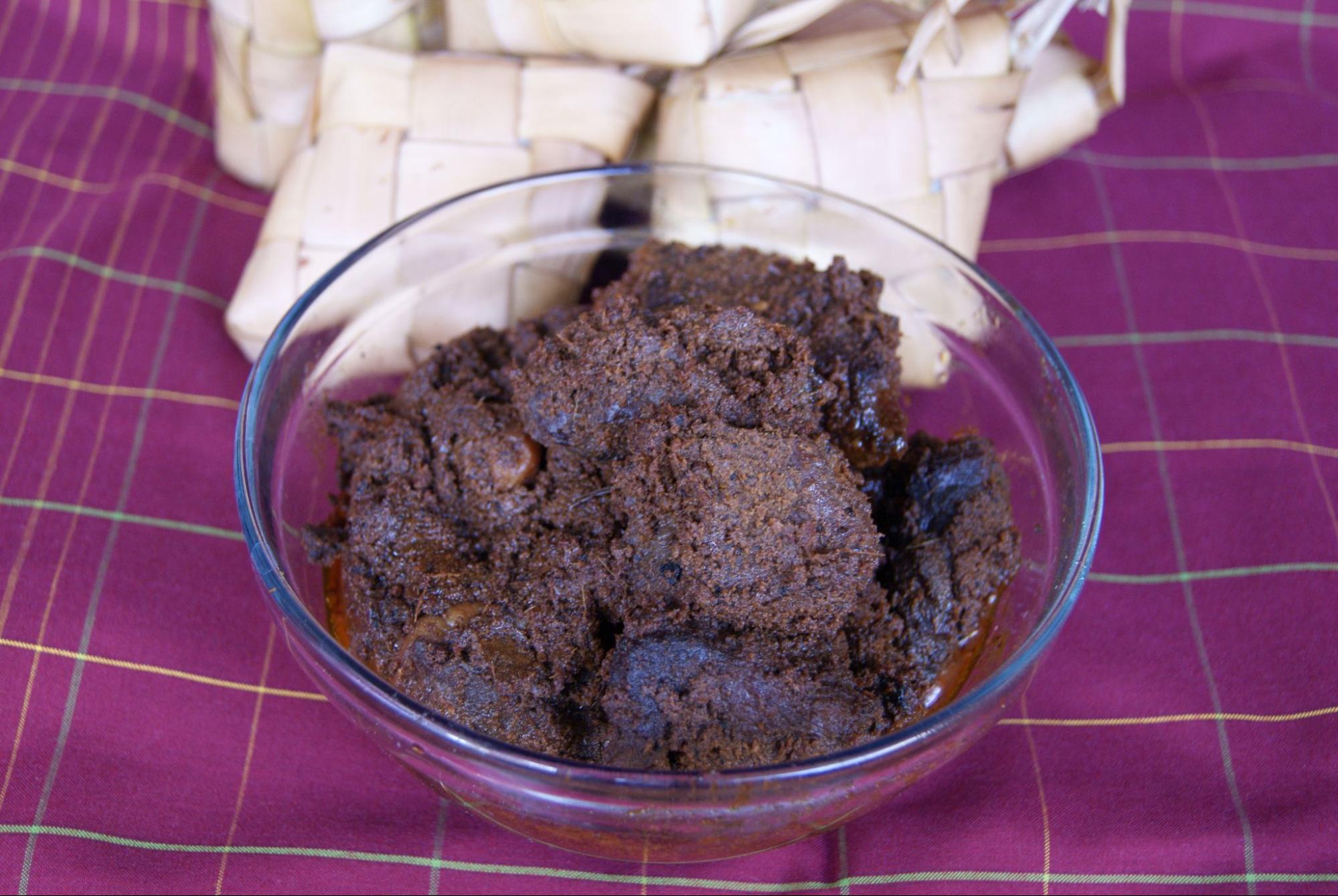 Getting to know the most delicious food in the world, rendang – Photo taken from Wikipedia
The origin can be traced back before the 15th century. During that time, there were many Indian merchants who came to West Sumatra to trade. The Minangkabau people came into contact on a daily basis with the Indianmerchant who brought a massaman curry. The curry was adapted by the Minangkabau people, becoming what we know as gulai. It did not stop there because they cooked this gulai further and it became a kalio or wet rendang. The process continues until it has thickened more and became rendang or dry rendang. Due to the long process it takes to cook rendang, the Minangkabau people honour and treasure the food. It is usually served at ceremonial occasions to honour the guests during a big event; such as Hari Raya, Lebaran, wedding, engagements and other ceremonies.
The food itself has three philosophical meanings according to the Minangkabau belief. The first is patience, due to the long process that it tooks to just make one. The second is persistence. It is needed when stirring the ingredients into one single dish. The last one is wisdom. Wisdom is necessary in choosing the ingredients for the dish. Meat, chilli, and any other components need wisdom from the individual to achieve the desired taste. There is also an event by the Minangkabau people called "Kepalo Samba" which presents 1 kilogram of beef rendang placed in a special plate among other dishes that are already lined up in a row for the event. The meaning is to show or reflect the host of the event that they are able to present this special dish. When the event ends, the special plate consisting of the special rendang will be consumed by the host. Other remaining dishes are consumed by the guest.
Rendang became very popular in Indonesia and other countries because of the culture of Minangkabau people. It is called "merantau" or wandering. So, the people of Minangkabau started to go overseas in search of new places, careers, or other occasions. Many Minangkabau people established an eating place called Padang restaurants that even more popularised rendang across all Sabang to Merauke. On account of this accomplishment, rendang is considered as an essential identity for Minangkabau people and has become one of Indonesian food trademarks.
Editor: Clara Nathania
Reference: