HIMSI Conducts Online Leadership Training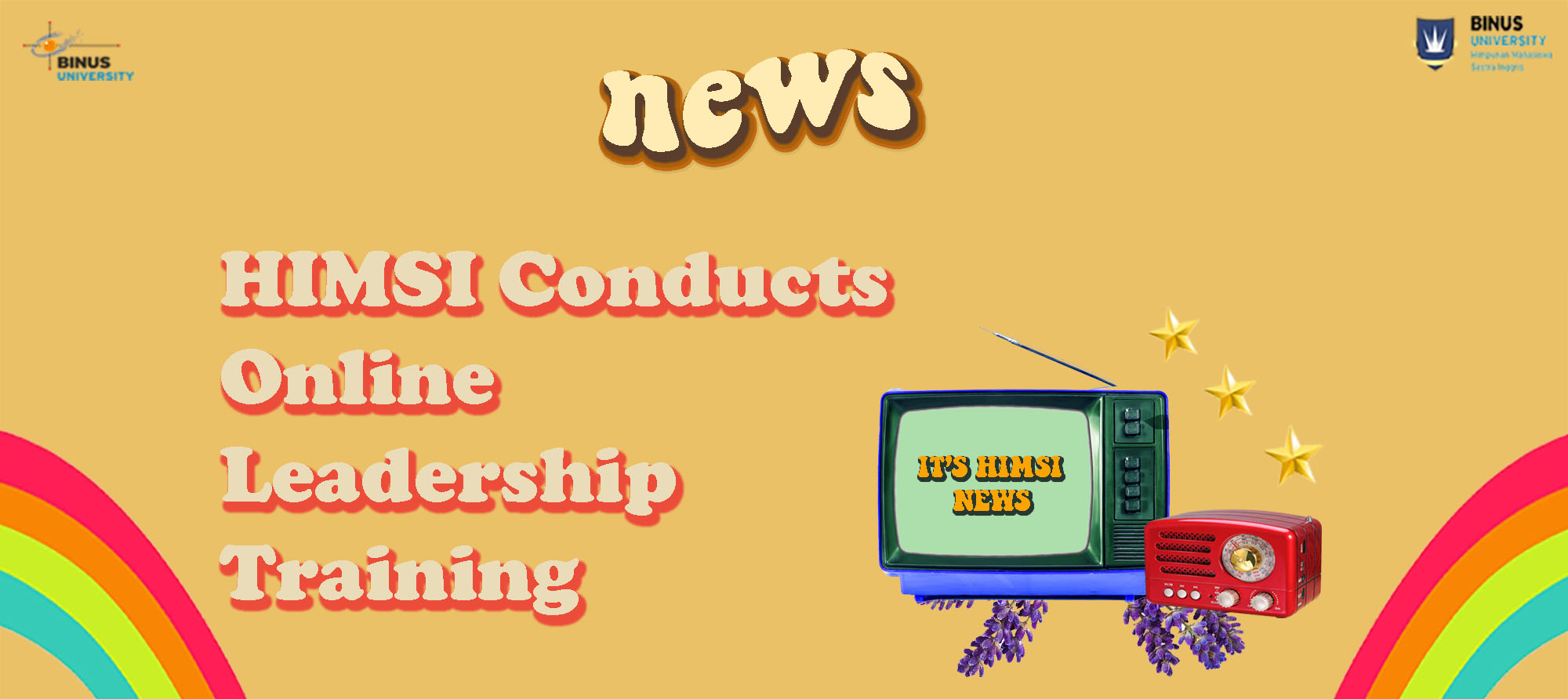 On Saturday (21/03), HIMSI conducted its first ever online leadership training. The decision to do it online was decided because of the COVID-19 pandemic that is currently sweeping the entire world. Not excluding Indonesia. At the time of this article being written, positive cases in Indonesia have exceeded well over 500. The online leadership training was conducted in accordance with BINUS University's precautionary measures. We hope that this pandemic will be over soon and everyone will stay safe and healthy.
Leadership Training is an essential part of the recruitment process of future HIMSI candidates or activists. After going through several recruiting steps, this training is the cummulation of it all. Once candidates successfully went through the training, they will be ready to be a part of our organization and be responsible with their duties. The training was done through the medium of Discord from 1 PM to approximately 5:15 PM. There were a total of 37 participants ranging from Binusian 22 and Binusian 23.
The training was done in several sessions such as secretarial, which talks about how to write a good proposal and MOU among other official documents. There were also introductory session which talks about HIMSI as an organization, its roles and functions. Followed by the last session which was negotiation which talks about how to negotiate effectively as a member of an organization. At the end of the training, the aspiring HIMSI activists were split into four groups consisting of nine to ten people. They were given the task to make a proposal for an event as a simulation. The results will then be judged by the committees.
Aspiring members as well as the committee have quite an impression about this method of training which they have never done before. Participants generally felt it was a great use of technology and opportunity. They mostly felt that it was practical enough and quite simple in its execution. They can do the training while simultaneously working on other works at home. They stated that the online training makes it easier for them.
The same sentiment was shared by the organizing committee of this leadership training. It was a bit of a challenge at first, they stated. But, in general, it was executed brilliantly. There were concerns from their end about how the materials are going to be presented and how the participants are going to receive it. In the end, they were satisfied with the results. Both parties, the participants and committee, felt a mutual feeling of ease while conducting this training. They also shared a problem in technicalities. The only problem they faced, stated a committee member, was the issue of connections and unfamiliarity of the platform from the participants. At the end of the day though, all was resolved.
This was a new experience for HIMSI in the midst of a pressing situation. The organization and committee, in particular are satisfied to have organized the training. Djohan Effendi, HIMSI's Vice President, have his wish for the future of HIMSI. He hopes that after the participants are officially members of the organization, there won't be any gaps between seniors and juniors in the organization. He also hopes that everyone can work together to successfully do HIMSI's planned agenda and support each other while doing so.