BINUS University RECTOR CUP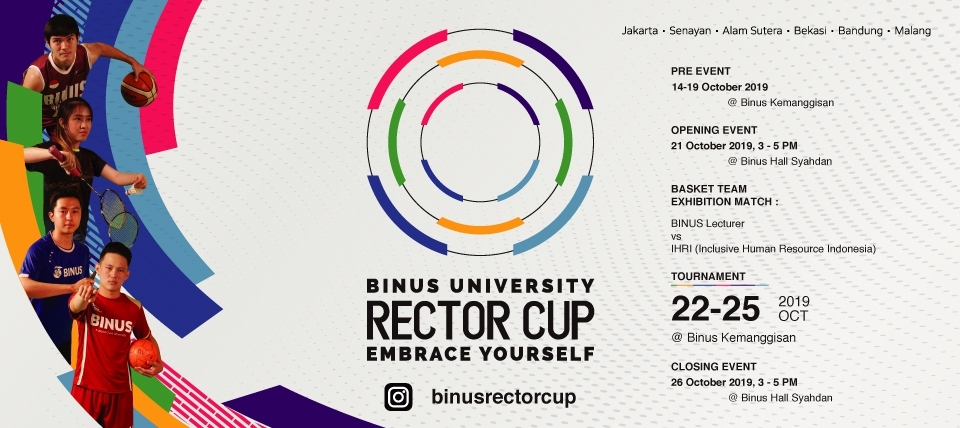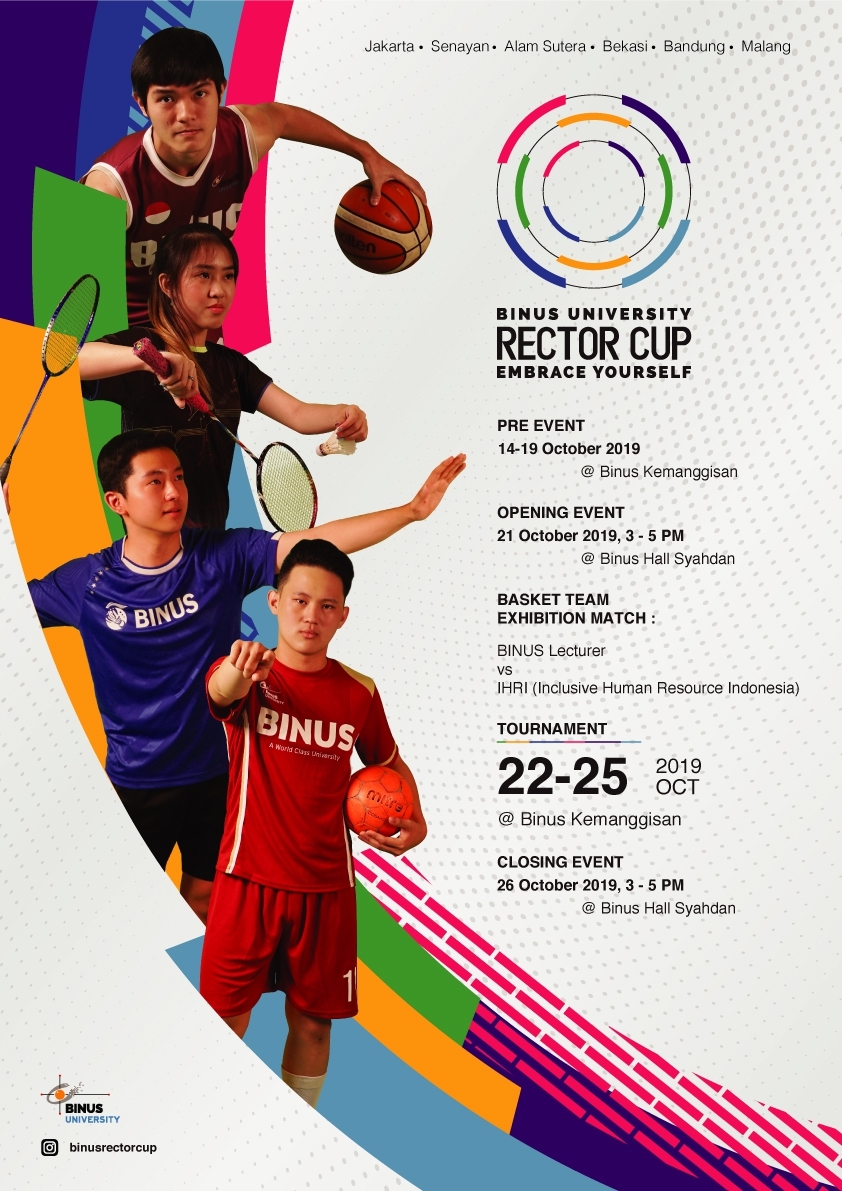 RECTOR CUP 2019!
Rector Cup 2019- BINUS University is an annual sport event held by BINUS Higher Education, where all the binusians gather to compete, bringing their faculties' and schools' name.
Therefore , the participants have competed against each faculties in Pra Rector Cup 2019. This event is some sort of appreciation to the students who have passion and love in sports.
PRE EVENT :
14-19 October 2019
@ BINUS Kemanggisan
OPENING EVENT :
21 October 2019
3-5 PM
@BINUS Hall Syahdan
BASKET TEAM
EXHIBITION MATCH:
BINUS Lecturer VS IHRI (Inclusive Human Resource Indonesia)
TOURNAMENT:
22-25 October 2019
@BINUS Kemanggisan
CLOSING EVENT :
26 October 2019
3-5 PM
@BINUS Hall Syahdan
——————————————-
Please Come!
And bring all of your friends to support your region to give the best they can give!
See you! ?