Looking Back: "Business Survival: Pandemic Edition"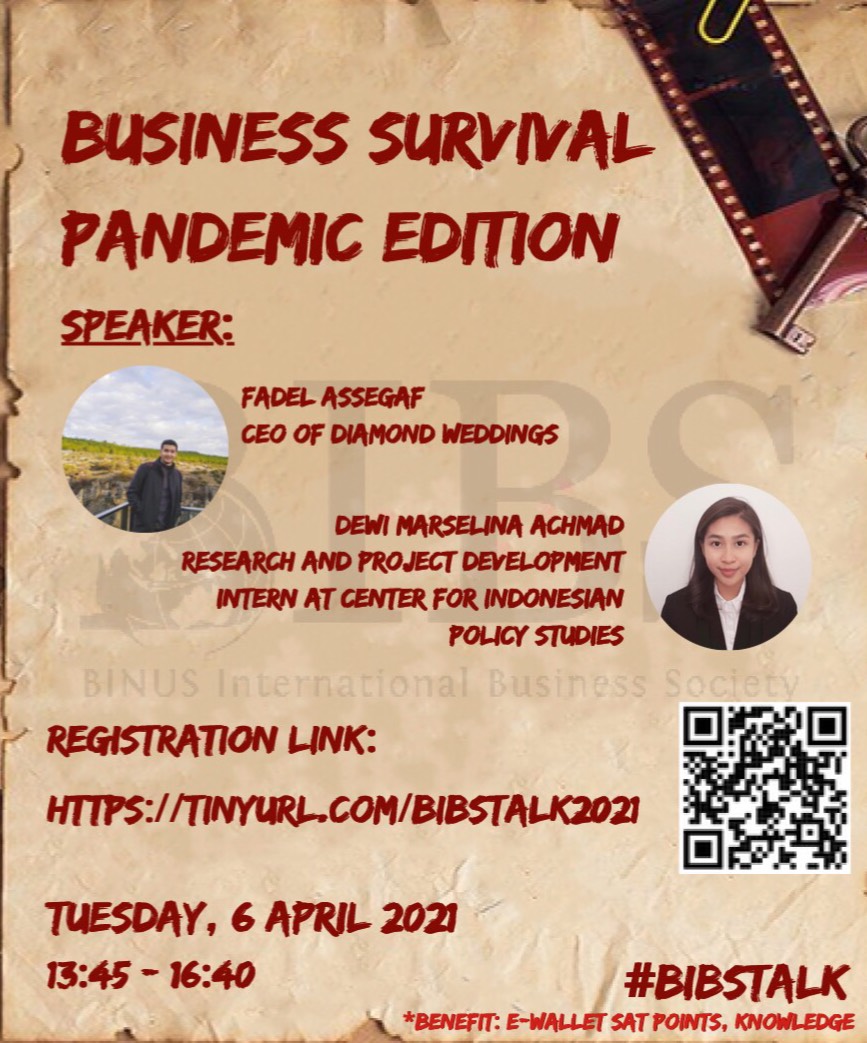 On 6 April 2021, we at BIBS organized a "BIBSTalk" event, where speakers are invited to share their experiences and answer questions, so that we at Binus University may gain insightful knowledge.
The topic of the event can be seen below:
Business Survival: Pandemic edition talk show will be focusing on how can we expand our business knowledge based on the speaker's background in Management, Communication, and Marketing, as well as what can we learn during this pandemic situation
The speakers consisted of Binus University alumni, Fadel Assegaf, who is the CEO of Diamond Weddings and Dewi Marsella Achmad, who has experience as a Research and Project Development intern at the Center for Indonesian Policy Studies.
As it was our first event, there were many things that we felt could have been better. Nonetheless, the event ran quite smoothly.
This will not be the only event we will be holding this year, as we plan to hold many other events.
Stay tuned for updates concerning upcoming events!